Guest blog by Lee of Stillwaters Astrology
Much has been discussed in recent months about the meaning and potential effects of
April's "Cardinal Grand Cross": Just what does it mean to experience the combined effects of four planets each playing its own role in one of the four Cardinal signs forming a very close alignment in the shape of a cross in the same month?
The four Cardinal signs of the Tropical Zodiac are Aries, Cancer, Libra, and Capricorn that signify the beginning of the four seasons with the Sun's annual arrival at zero degrees of longitude in each Cardinal sign. Cardinal signs can be described as "initiatory" corridors that usher inthe official arrival of the Spring, Summer, Autumn, and Winter seasons each year.
Just as the seasons change with the arrival of Spring (birth), Summer (growth), Autumn (decline),and Winter (death), so do human lives in the course of each passing season and year.
The April 2014 Cardinal Grand Cross consists of a unique alignment of the planets Uranus in the sign of Aries,  Jupiter in the sign of Cancer,  Mars in the sign of Libra, and Pluto in the sign of Capricorn. These four planets form the symbol of a "Cross" within a single degree of an exact alignment that reaches its closest aspect during April 20th -23rd.  This Cardinal Grand Cross is further distinguished by its placement near the midpoint of two eclipses during the final two weeks of April.
The combined effects of so much focused celestial energy compressed within two weeks indicates completions and new beginnings both globally and individually as we experience the energies of all four seasons within a single month.
Stillwaters Astrology – April 2014
April 5th: Venus enters Pisces.  The planet of beauty, love, and relationships joins Mercury, Chiron, and Neptune in the transcendent sign of Pisces bringing a welcome soothing quality to an otherwise intense month of April.
April 7th: Mercury enters Aries.  The planet of communications picks up its pace as it departs sensitive Pisces and enters the aggressive fire sign of Aries.  Mercury will receive an up close preview to report to us as it aspects the key Cardinal Grand Cross players of Jupiter, Uranus, Pluto, and Mars from April 14th-16th.  Those with planets or chart angles between 11 to 15 degrees in the Cardinal signs of Aries, Cancer, Libra, or Capricorn will be most affected by April's Cardinal Grand Cross.
April 14th: Pluto retrogrades in Capricorn.  The planet of transformation reverses direction on the eve of a Total Lunar Eclipse.  As Pluto steps backwards in Capricorn for the first time since April 2013 it partners with Mars already in retrograde during next week's Cardinal Grand Cross while Jupiter and Uranus maintain their course in direct forward motion.
April 15th: Full Moon in Libra/Aries Total Lunar Eclipse.  Today's Total Lunar Eclipse is analogous to the April 15th, 1995 Lunar Eclipse that preceded the catastrophic bombing of Oklahoma City, Oklahoma within four days on the morning of April 19th, 1995. Easter arrives this year on Sunday, April 20th, 2014, so it's wise to be very conscious in activities with so many unpredictable collective dynamics during the second half of April.
April 19th: Sun enters Taurus. The Sun arrives in the earthy fixed sign of Taurus on the eve of Easter just in time to provide some ballast and grounding for the closest alignment of the initiatory Cardinal Grand Cross during the next four days.
April 23rd: Mercury enters Taurus. Just as the Cardinal Grand Cross completes its peak performance (including an exact 90 degree square aspect between Uranus and Pluto on April 21st), Mercury lends support to the Sun in Taurus by helping citizens of the global village return to terra firma and adjust to April's celestial currents.
April 28th: New Moon in Taurus Solar Eclipse.  April concludes with a Solar Eclipse in the earth sign of Taurus. After the transformational events of the past four weeks we now arrive at an opportune time to sow seeds for new beginnings.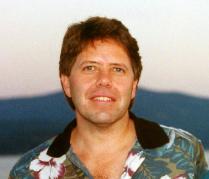 Lee, founder of Stillwaters Astrology, is an intuitive astrologer of 23 years, providing expert astrology readings. Astrological services include natal charts, relationship compatibility through synastry and composite charts, personal life timing through transits, progressions, solar returns, and relocation astrology for changes in residence or travel.  http://stillwatersastro.com/