Maybe you are already thinking of the holidays too! I have already bought my first gift and ready to wrap it! A great gift for those who have everything or are picky like me – an astrology reading! Thanks to Lee of Stillwwatersastro for these monthly Astrology updates. Don't understand what it means? That's why a reading with Lee will get you on the right path for the New Year!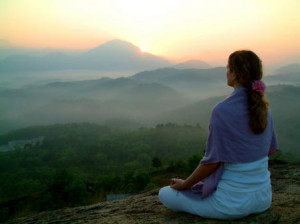 November 1st: Mercury enters Scorpio at 11:06 PST. Mercury demonstrates its own unique fleet-footed time efficiency by waiting until the final hour on the first day of November to take advantage of rolling the clock back by one hour as Pacific Daylight time surrenders to Pacific Standard Time ushering Mercury from Libra into the sign of Scorpio.
 
November 8th: Venus enters Libra at 7:31 am PST.  Lady Venus outpaces Mars and Jupiter as She departs from Virgo to celebrate a personal homecoming in Her native sign of Libra.
 
November 11th: New Moon in Scorpio at 9:47 am PST. The New Moon in Scorpio perfects at 19 deg 1 min of longitude to partner with Jupiter in Virgo at 18 deg 20 min and Uranus in Aries at 17 deg 21 min to create a "Yod" aspect a.k.a. "Finger of God"formation that is likely to shift the foundations of those with natal planets or chart angles between 16 degrees and 20 degrees of longitude in each of the 12 zodiac signs.
 
November 12th: Mars enters Libra at 1:41 pm PST. Assertive Mars enters the sign of Libra within 5 degrees of a joining Venus in Libra.  Alas, Venus flees from the overtures of Mars as She pursues other options during the Holiday Season.
 
November 18th: Neptune in Pisces stations direct at 8:32 am PST.  Mystical Neptune steps forward in its native sign of Pisces at 7 deg 2 min of longitude after five months in retrograde.
 
November 20th: Mercury enters Sagittarius at 11:44 am PST. Mercury partners with Saturn in the sign of Sagittarius contributing to the festive momentum of the Holiday Season. This November is one of the rare months in which transiting Mercury will occupy the signs of Libra, Scorpio, and Sagittarius which is likely to diversify our collective mental processes.
 
November 22nd: Sun enters Sagittarius at 7:26 am PST. The Sun lends its incandescent brilliance to the holiday season as it arrives in the higher-minded fire sign of Sagittarius.
 
November 25th: Full Moon in Gemini/Sagittarius at 2:44 pm PST.  The Sun, Saturn, and Mercury in Sagittarius form a tight cohesive team within 6 degrees of each other in opposition to a very solitary Moon in Gemini as the opposing planets are refereed by Neptune in Pisces in the middle.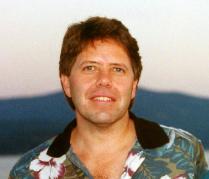 Looking for a Psychic Reading? Contact me!