In my first book 12 Weeks to Self-Healing: Transforming Pain through Energy Medicine, I outlined and explored Depression and Anxiety and gave you some assessment tools to self-diagnose. I also shared about my experience with Adrenal Fatigue and some energy medicine tools to help heal emotional and physical pain.

In January 2017 I was diagnosed with Chronic Fatigue. My reaction was anger! My response was denial and I became withdrawn. Eventually I started to study chronic fatigue and understood that the symptoms also included pain and inattentiveness. Now, if you know me, you know I tend toward being highly organized. My brother would often turn one of the knives on my knife rack the wrong direction to throw me off kilter. A little OCD?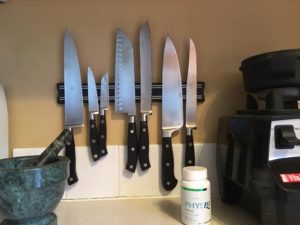 Now, I tend to be inattentive, similar to ADD. It made perfect sense to why I was not able to get from the beginning to the end of projects that used to nearly create themselves. It also explained the pain I was experiencing. It was different than the pain I was able to heal myself.
The truth is, I had been thinking about adding a shower to my street level office and moving toward retirement; living in my office and renting out the rest of the home.
A couple days ago when walking Angelo,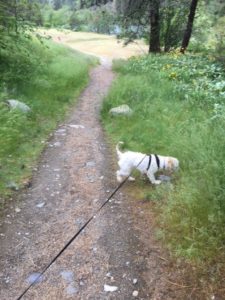 I was listening to Caroline Myss' Energy Anatomy audios. This is what she said . . .
"Often time the profile of someone who gets Chronic Fatigue Syndrome is someone who wants to be all things to all people. They think they can do everything, they think they can be everywhere and they have this image that they are not allowed to rest or run out of energy and what's really happening is that so much of their energy is going out through their circuits and they are connecting to more people and more projects than they can energetically afford to be connected to. And so their immune system begins to weaken because they simply don't have enough energy to run their biology. They are financing people with their energy more than they can, or projects. They are too many places simultaneously."
I also became aware that my not asking for help and my pushing through and doing everything myself, left my body exhausted and depleted.
I was wearing out or what I now understand to be rusting within!Click To Tweet
I finally found someone to help me with my most pressing issue, which was getting my 2016 taxes done. When John Scherling came to my office, I saw he was wearing a shirt with a logo on it that looked like one of his businesses. My intuition sensed something positive, but my focus was getting my taxes done. John worked on my tax prep and then when I went to see Dr. Patrick Dougherty, my chiropractor, I mentioned looking for an accountant. He gave me the name of a woman and it was easy and perfect.

Somewhere between John getting my tax info prepared and going to the accountant, I told John I was ready to hear about his business. Prior to his even sharing, I had muscle tested and got a yes! I listen to him share about the product Protandim and again I muscle tested and got 100% yes. I called my chosen sister Cheyenne (acupuncturist and healer extraordinaire) and she said a Big Yes!
Again, I want to share I have been in pain for a long time. The pain came in waves in my upper body and then lower body, straining my ability to function. I was grateful I could plan my own schedule and worked in a separate area of my home.
Once I started Protandim, I was pain free from Day One! I was amazed. I waited 30 days to make sure it was true before I said anything to anyone. It's been well over 60 days now and I am still pain free. I still have fatigue, but my energy is better and my mind is clearer. This part is a little harder to measure, but what I noticed is I am engaged with people more, am starting new projects and catching up with others.
This Anti-Aging supplement has been a life saver for me!
Click To Tweet
Rather than planning to retreat from life and setting myself up in a room, I am enrolled in my health, my life and looking forward to being happy and creative. I have my life back!
Full Disclosure – I am sensitive, very aware of myself and respond to treatments well. Although I read many testimonials with people feeling a difference within days, Dr. Alice Reed, Internal Medicine said some people notice a difference in three months.
The Fountain of Youth?
A few points . . .
Or go to my site for more information!
Dr. Joe McCord says –
Oxidative Stress is like the rusting of an engine, but inside your body.
Protandim has the potential of adding years to people's life and possibly prevent chronic disease, cancer, diabetes and heart disease.
Progression of oxidizing stress is the beginning of the aging process and leads to disease and malfunction and what we call aging says Dr. McCord.
Reduce your oxidative stress to that of a 20 year old in one month!
30 Days on Protandim – After Protandim we could not longer distinguish the 80 year old from the 20 year old.
Dr. Joe McCord is a world-renowned scientist, co-discoverer of superoxide dismutase and the pioneer of Free Radical Biology, leading the scientific efforts of LifeVantage products. Dr. McCord is at the forefront of today's cutting-edge research and new discoveries related to the groundbreaking new science of Nrf2.
It's not easy being so vulnerable, sharing with everyone about my health, but I am so hopeful and excited. For me Protandim helped with pain, fatigue and inattentiveness. It is preventative for many health concerns and diseases.
If you are in pain or know someone who is in pain, I highly suggest trying Protandim.
What to do next . . .
1. Find out more about Protandim.
2. Research Protandim on Youtube and make your own decision.
3. Share with friends who want this cutting edge Anti-Aging Supplement.
4. Contact me if you need more information. candess@candesscampbell.com
Thanks for taking time to listen!
Save
Save
Save
Save
Save
Save
Save
Save
Save