Do you ever feel you have to juggle it all to make your commitments each day? Whether you're scattered or organized, most of us tend to over-schedule ourselves. Even the weekends get planned so tightly that by Monday, you feel tired and ready for a break. Do you have trouble distinguishing between what is important and what becomes habit?
I remember one day when my daughter Charisma was young, she asked me to take her to go play with a friend. My response was that I was too busy and couldn't take her. I didn't have time. She looked at me and said, "Mom, everyone has 24 hours in a day." Interestingly, this statement shocked me! I didn't realize I had wound myself so tight; I wasn't even aware of how much I had over-scheduled and how it affected my children. We all have 24 hours in a day! You can choose how you spend your time.
We all have 24 hours a day. It is our choice how we spend it.
Click To Tweet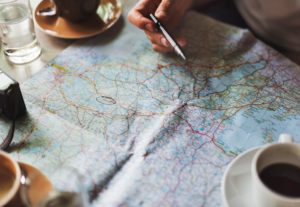 Several years ago in an intuitive session with a client, I saw an image of an open book in his heart chakra. In this book, I saw several countries and several cultures. When I shared this, he said that he and his wife had planned to travel when they retired, but she had become ill with cancer. He said that she wanted him to do some traveling without her. I sensed he was grieving and didn't want to go alone. From the image in his heart, though, I sensed that if he didn't go, he would suffer energetically, having dreamed of his trip for years. Energy stuck in the heart can create stress and possibly illness. If his wife felt guilty because he didn't go, like he suggested, this may affect her health negatively as well. His choices were many. I am not sure what he decided to do, but my hope is he was able to travel some, keep a video record of the trip and share it with his wife. As a friend of mine always says, "Life is short."
Soul Stems help you to clarify how you want to create your life!
Click To Tweet
Use Soul Stems to go deeper into your process. 
What takes up too much of my time is . . .
What I really want to do is . . .
If I were living my life today as I pleased and had all the resources (time, money, support), I would be . . .
I am energized when . . .
I am exhausted when . . .
One small step I can make today to free up time is . . .
Hint:
 It takes less time and energy to plan and execute something fun than it does to keep rehashing reasons why you should not do it!
Enjoy!
Save
Save