February is not only my birthday month, but it is also the month of Valentine's Day! Here in addition to the February Astrological Forecast by Lee, I am sharing a part of a compatibility report I had Lee create for me between a man I was dating and myself. This gives you insight to how it can be helpful to have a report done and share to enhance communication. Whenever I date and when I go into a working relationship with someone, I have Lee run a report for me. It is not only helpful, it is fun! A gift of a Compatibility Report is a great idea for Valentine's Day! (I am changing my friend's name to Thomas for his privacy.)
Candess Campbell's Sun in Aquarius and Thomas's Sun in Pisces:
    Both of you are very open-minded and tolerant toward new ideas, the unusual, and the unconventional. Candess Campbell, however, is much more cerebral than Thomas, who is essentially intuitive and emotional. While Candess Campbell is cool, rational, and always able to give excellent reasons for an opinion or position, Thomas is frequently unable to logically articulate the feeling, values and subtleties that color and shape personally-held attitudes or positions. Also, Thomas is a very sympathetic, compassionate person who feels the needs and pain of others very directly. Candess Campbell has a humanitarian outlook, but is often more concerned with principles and ideals, rather than with real people and their actual situations. Candess Campbell, in fact, is capable of considerable emotional detachment and objectivity, unlike Thomas, who is hopelessly subjective.
Okay, that is only my Sun Sign. I have a big heart too as you will see in the rest of my chart!  Isn't that great! I love it. Here is Lee's Astrological Forecast for February 2016!

February 8th   The New Moon in Aquarius at 6:39 am PST ushers in the Chinese New Year of the Monkey. On the heels of a static western January 1st Gregorian New Year calendar arrives the cyclical Chinese eastern calendar "New Year of the Monkey" illustrating that time is relative, and not all calendars are created equal in the global village.
February 13th   Mercury enters the sign of Aquarius at 2:43 pm PST. The planet Mercury returns to the sign of Aquarius for the second time this year after 36 consecutive days in the sign of Capricorn on the Eve of Valentine's Day. Mercury will station retrograde four times this year on January 5th, April 28th, August 30th, and December 19th.
February 16th  Venus enters Aquarius at 8:17 pm PST: Venus joins the Sun and Mercury in Aquarius extending her respects to grace the celebration of the Chinese New Year.
February 18th  The Sun arrives in Pisces at 9:34 pm PST. The Sun joins Chiron and Neptune in the sign of Pisces forming harmonious aspects to the Moon in Cancer and Mars in Scorpio. The annual Pisces Solar cycle heightens spiritual experiences, dreams and intuitive healings with assistance from transiting Jupiter in Virgo to Chiron on Pisces.
February 22nd  Full Moon in Virgo/Pisces at 3 deg 34 min at 10:20 am PST. This year's Full Moon in February highlights completions of ceremonial rituals and traditions such as the annual Mardi Gras that began with this February's New Moon in Aquarius.
February 28th  The Sun conjoins Neptune in Pisces at 9 deg 30 min at 7:48 am PST. The Sun and Neptune merge in the sign of Pisces on what would otherwise be the final day of February, except for the fact that 2016 is a "leap year". Consequently, the western calendar adds one more day in February every 4 years resulting in a 366 day year in 2016. The conjunction of the Sun and Neptune in the sign of Pisces provide a brief portal for heightened intuitive and spiritual connections.
Thanks to Lee of StillwatersAstro for this great report and all the support he has given me over the years!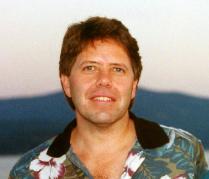 Contact Lee for your own Compatibility Report or to have your Chart done!  You will be amazed!