March 5th: Mercury enters Pisces at 2:24 am PST. Transiting Mercury departs from the sign of Aquarius and enters Pisces this morning. Mercury will journey through three signs during the month of March: Aquarius, Pisces and Aries.
March 5th: Mars enters Sagittarius at 6:30 pm PST. The Warrior planet departs the elusive water sign of Scorpio and arrives in the mutable fire sign of Sagittarius. Mars will turn retrograde at 8 deg 52 min in Sagittarius on April 17th, and will return to the sign of Scorpio during May 27th – August 1st.
March 8th: Super New Moon Solar Eclipse in Pisces at 5:54 pm PST. The last New Moon of Winter completes in the water sign of Pisces demonstrating a triple header of its power as a Solar Eclipse. The Sun and Moon will merge at 18 deg 55 min in Pisces in close proximity "perigee" to the earth raising the tides of emotions, oceans, and seismic activity in the global village as expansive Jupiter in Virgo closely opposes the Sun and Moon within a fraction of a single degree. Mystical events and sensitivities run high manifesting changes in the earth, human relationships, and spiritual realizations.
March 12th: Venus enters Pisces at 2:24 am PST. Lady Venus arrives in Pisces during the final week of winter accenting care, compassion, and sensitivity paving the way for new initiatives when she steps into the sign of Aries on April 5th.
March 19th: Vernal Equinox Sun enters Aries at 9:31 pm PDT. The Spring season arrives in the northern hemisphere between two powerful eclipses. Middle ground & renegotiating partnerships and relationships will be emphasized as Winter surrenders to Spring.
March 21st: Mercury enters Aries at 5:19 pm PDT. On the heels of its journey through the signs of Aquarius & Pisces, fleet-footed Mercury will enter the sign of Aries on March 21st as it prepares for a "Spring Break" when it retrogrades in Taurus on April 28th at 10:20 am PDT.
March 23rd: Super Full Moon Lunar Eclipse in Libra/Aries at 5:00 am PDT. The first Full Moon of Spring peaks with the Moon in Libra opposing the Sun in Aries at 3 deg 17 min of longitude. The equinoxes correspond to relationships between the opposite Cardinal signs of Aries "Self", and Libra "Partnership" in the eternal quest for finding middle ground between our selves and others. Today's Super Full Moon will be especially prominent for those with chart angles and planets between zero degrees to six degrees in the initiatory signs of Aries, Cancer, Libra, and Capricorn.
March 25th: Saturn stations retrograde in Sagittarius at 3:01 am PDT. Transiting Saturn reverses direction at 16 deg 24 min in Sagittarius after six months of direct motion in Sagittarius. Saturn will turn direct on August 13th 2016 at 9 deg 46 min in Sagittarius.
Thanks to Lee of StillwatersAstro for this great report and all the support he has given me over the years!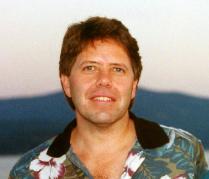 Contact Lee for your own Compatibility Report or to have your Chart done!  You will be amazed!