New! Healthy Weight Loss CD (Download Only)
Price: $9.97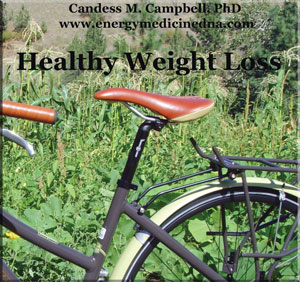 Ask a question about this product
You can lose weight and increase your health! Whatever you manifest is created at the 'mental reflective plane' first. This CD gently takes you into a relaxed state where you visualize and your subconscious creates. You no longer need to go into effort. This self-hypnosis CD will assist you in creating the health and the body that that reflects the true You!
CD Sample Download
Increase your self esteem and make simple loving choices of self care easily and gently with this healing process. Create your heart's desire!
Candess Campbell has Doctorate in Clinical Hypnotherapy from American Pacific University and a Master's degree in Counseling Psychology from Gonzaga University. She has been counseling women and men for over 20 years.
In this CD you will:
Learn to visualize and create what you desire.
Effortlessly begin new eating habits that support your goal of weight loss.
Begin to nurture yourself and allow yourself to rest. A significant reason people gain weight or cannot lose is that they do not get sufficient rest.
Experience increased movement and a desire to exercise.
Enjoy activities you may have not done lately and create new activities with friends.
Regain control over your eating and choices in your life