I think it was when I ran into Kerouac and Burroughs – when I was 17 – that I realized I was talking through an empty skull . . . I wasn't thinking my own thoughts or saying my own thoughts.                             Allen Ginsberg
"I can't get it through your thick skull,"  a character on a TV show says. What does it mean? Being a writer, I often listen for sayings and I wonder where they came from.

Have you ever talked with someone and shared with her as clearly as you can, and then she  responded with something that had nothing to do with what you said?

Communication can be difficult when your head is full of your own thoughts. You are stuck in your own perspective and you can't seem to find room for how anyone else sees the world.

What happens for all of us is we tend to defend ourselves by taking a stand on something. We see it our way, and close down our minds to other possibilities. In part, this can be a survival tool; to not become so sensitive to all that is happening around, and to just focus on our task.

In relationship though, this can be frustrating and derisive.

Have you ever heard two people sharing with each other and you could see both sides, but they could not see the other's point at all?

Click To Tweet

You may have seen old 1970's TV rerun episode of All in the Family, with Archie and Edith Bunker. In this episode, they were discussing politics. Archie was irate when he found out Edith had voted for the opposing candidate from Archie's. All he could see was his vote didn't count. She had cancelled it out. They went round and round and he could not understand her vote had nothing to do with his. He would never understand this of course.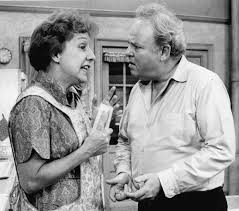 We all have this tendency to have a "thick skull" at times. Being a reader, I love seeing the world from other people's perspective, especially other cultures.
Connection with others would be so much better if we all tried to see situations from the other person's perspective.
Click To Tweet
This can be done in the privacy of your own mind. You don't have to give up your position. Once you do practice seeing the other point of view though, it becomes easier.
You don't have to agree with the opposing view, but being open to hearing it and understanding why one would see it that way helps strengthen relationship.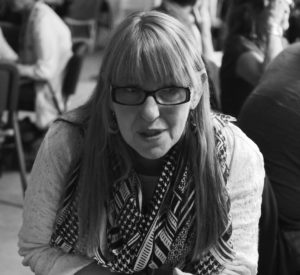 Three of my Favorite Books that share a different life perspective from my own.
The Poisonwood Bible by Barbara Kingsolver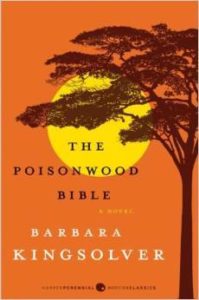 The Poisonwood Bible is a story told by the wife and four daughters of Nathan Price, a fierce, evangelical Baptist who takes his family and mission to the Belgian Congo in 1959. They carry with them everything they believe they will need from home, but soon find that all of it — from garden seeds to Scripture — is calamitously transformed on African soil. What follows is a suspenseful epic of one family's tragic undoing and remarkable reconstruction over the course of three decades in postcolonial Africa.
Credit – https://www.goodreads.com/book/show/7244.The_Poisonwood_Bible?ac=1&from_search=true
Stones from the River by Ursula Hegi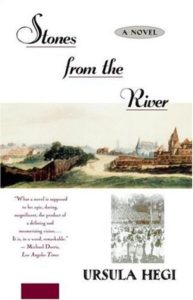 From the highly acclaimed, award-winning author of Floating in My Mother's Palm comes a stunning novel about ordinary people living in extraordinary times.
Trudi Montag is a Zwerg—a dwarf—short, undesirable, different, the voice of anyone who has ever tried to fit in. Eventually she learns that being different is a secret that all humans share—from her mother who flees into madness, to her friend Georg whose parents pretend he's a girl, to the Jews Trudy harbors in her cellar.
Ursula Hegi brings us a timeless and unforgettable story in Trudi and a small town, weaving together a profound tapestry of emotional power, humanity, and truth.
Credit  – https://www.goodreads.com/book/show/77163.Stones_from_the_River?ac=1&from_search=true
Cutting for Stone by Abraham Verghese
 An unforgettable journey into one man's remarkable life, and an epic story about the power, intimacy, and curious beauty of the work of healing others set in 1960s & 1970s Ethiopia and 1980s America.
Marion and Shiva Stone are twin brothers born of a secret union between a beautiful Indian nun and a brash British surgeon at a mission hospital in Addis Ababa. Orphaned by their mother's death in childbirth and their father's disappearance, bound together by a preternatural connection and a shared fascination with medicine, the twins come of age as Ethiopia hovers on the brink of revolution. Yet it will be love, not politics—their passion for the same woman—that will tear them apart and force Marion, fresh out of medical school, to flee his homeland. He makes his way to America, finding refuge in his work as an intern at an underfunded, overcrowded New York City hospital. When the past catches up to him—nearly destroying him—Marion must entrust his life to the two men he thought he trusted least in the world: the surgeon father who abandoned him and the brother who betrayed him.
Credit – https://www.goodreads.com/book/show/3591262-cutting-for-stone?ac=1&from_search=true
Enjoy!
Save
Save
Save
Save