Spokane River
August 1st:

Saturn turns direct in Scorpio at 10:53 pm PDT. Stoic Saturn steps forward in Scorpio at 28 deg 16 min
after four months in retrograde. Within the next three days transiting Jupiter, Venus & Mercury will each make an

exact square aspect through the initiatory gates of Saturn's rings as each planet is tested for its next mission.

Saturn will complete in Scorpio when it reenters the sign of Sagittarius on September 17th.




 




August 7th:

Mercury enters Virgo at 12:15 pm PDT.  The messenger planet segues from the lofty heights

of the Leo Solar Cycle landing back on terra firm to arrive in the earth sign of Virgo.




 




August 8th:

Mars enters Leo at 4:33 pm PDT.  Fiery Mars makes a grand entrance through

the Lion's Gate of Leo celebrating the half way point of the summer season.




 




August 11th:

Jupiter enters Virgo at 4:13 am PDT. The largest planet in our Solar System departs from the sign of Leo and returns to Virgo for the first time in 12 years. While in the sign of Virgo the planet Jupiter lends its gravitas to emphasizing health, precision, wellness, service, work & vocations for the next 13 months.
August 14th:

New Moon in Leo at 7:53 am PDT.  The New Moon in Leo at 21 deg 31 min merges with retrograde Venus in a close conjunction that will grace those with planets or chart angles in the air and fire signs between 19 to 24 degrees.

August 23rd:

Sun enters Virgo at 3:38 am PDT.  The annual Virgo Solar Cycle represents the last month
of summer as families complete summer vacations by returning to school and work to prepare for the autumn season.
August 29th:

Full Moon in Pisces/Virgo at 11:35 am PDT. The month of August draws to a close with the
Full Moon in Pisces at 6 deg 6 min.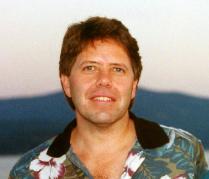 Thanks to Lee for this valuable Astrological Information! Want to know what it means in your life?