May is the time of Mother's Day! Have a mom who has everything?
Get her an Astrological Reading from Lee at StillwatersAstro.com
and/or a Psychic Reading from Candess!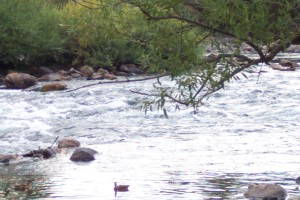 Thanks to Lee for the Monthly Astrological Report!
May 6th: New Moon in Taurus at 12:29 pm PDT. The New Moon of May in the fixed earth sign of Taurus at 16 deg 41 min is the center piece of a well grounded harmonious "Earth Trine" aspect in relationship to Jupiter in Virgo and Pluto in Capricorn.
 
May 9th: Jupiter stations direct in Virgo at 5:15 am PDT. Ebullient Jupiter moves forward in the sign of Virgo at 13 deg 15 min after 78 days consecutive days in retrograde.
 
May 20th: Sun enters Gemini at 7:37 am PDT. Communications and exchanges of information accelerate as
the Sun enters the sign of Gemini ruled by the planet Mercury opening gateways for sharing agreements, contracts, ideas and brief journeys.
 
May 21st: Full Moon in Gemini/Sagittarius at 2:15 pm PDT.  The Full Moon of May perfects at 1 deg 14 min in a close conjunction with transiting Mars in Sagittarius within one degree of today's Full Moon catalyzing expansive communications and interactions throughout the global village. Those with natal planets in the first 5 degrees of the mutable signs of Gemini, Virgo, Sagittarius, or Pisces are more likely to experience the effects of today's Full Moon/Mars alignment up close and personal.
 
May 22nd:  Mercury stations direct in Taurus at 6:20 am PDT. On the quicksilver heels of yesterday's Full Moon the messenger planet moves forward in the sign of Taurus at 14 deg 20 min begin the process of restoring communications after 24 days in retrograde.
 
May 24th: Venus enters Gemini at 2:45 am PDT.  Relationships can become fickle and unpredictable when Lady Venus enters the ambidextrous sign of Gemini within one degree of opposing her Mars counterpart in the sign of Sagittarius. Venus will complete her sojourn in Gemini on June 17th when she enters the sign of Cancer.
 
May 27th: Mars in retrograde returns to Scorpio after 40 days of retrograde in Sagittarius at 6:51 am PDT. Assertive Mars steps back into Scorpio and will complete his 2016 retrograde cycle on June 29th at 23 deg Scorpio after completing 74 days of retracing his steps in the combined signs of Sagittarius and Scorpio.
  Interested in a Love Compatibility Report? Contact Lee!